[A] Xanthe Alexis [B] David Bieda | Chan Bird | Noel Black | Chelsea Boucher | Elise Bowan | Tara Burns [C] Lupita Carrasco | Luke Cissell | Ciera Coleman | Allison Cruse [D] Bart Dziegielewski [E] Marina Eckler [F] Lares Feliciano | Jen Filonowich [G] Erin Galindo | Idris Goodwin | Elizabeth Charlotte Grant [H] Kyle Harvey | Adam Hawkins | Jennifer Sage Holmes [I] [J] [K] Abby Kreuser [L] Angela LaBorde | Lindsay London [M] Nora McBride | Daisy McGowan | Marisa Madge | Emily Medina [N] [O] Karen Olson Edwards [P] Sarah Parker | Misty Pixie | Woo Pontz [Q] [R] Jessy Randall | Mundi Ross [S] Sadie Sardy | Tanya Shaw | Katey Sleeveless | Sue Spengler | Nikki Stewart [T] Brian Tryon | Jonah Tryon [U] [V] Nicole Villano [W] [X] [Y] [Z]
Xanthe Alexis is a multi-modality Holistic Therapist at Manitou Wellness Center and a professional musician. She lives in Old Colorado City with her sons Alliah and Wyatt, and their cat Poseidon. [ML Vol. 4: poems] [ML Vol. 5: Lift Off]
David Beida, a longtime photographer, has appeared in Smithsonian Magazine and is a regular contributor for The Gazette – Colorado Springs' Out There photo feature series. [ML Vol. 4: photography]
Chan Bird paints in miniature, forcing the viewer to look closely at a world between the symbols of the old, dark fairy tales and the never-quite fulfilled promise of allegory. Their work come from honest, emotionally intuitive places, and is used as a means of processing and accepting life's most unforgiving ebbs and flows. They contributed images used on the covers of ML volumes 4, 5, and 6 Chan's first published children's book can be found here, and their art is here. IG: @fondoftrees
Noel Black is a co-founder of LOG Magazine and publisher of Angry Dog Midget Editions. He has worked as a writer and producer for a wide variety of media outlets including The Stranger and WNYC. He is the author of the full-lenth Uselysses from Ugly Ducking Presse (2011) and La Goon from Poor Claudia. He's published a half-dozen chapbooks including Hulktrans (Owl Press) and In The City of Word People (Blue Press, 2008). [ML Vol. One: poem and poem]
Chelsea Boucher, a twenty year on again/off again resident of Colorado, lives in downtown Colorado Springs with her husband and young daughter. She has been showing art locally since 2010. Though the mediums used tend to be concept-driven and show-specific, Chelsea maintains her first love — watercolor — often preferring to work small. She is involved in local theatre, and shares a little bit of everything art/motherhood/humor through her creative business, ontaskshop. [Instagram]
A lover of all things natural, local, and community-minded, Elise Bowan is the mama of 4 children, 6 chickens, and one dog, and is co-founder of Little Owl Forest School. She heads gardening efforts at Aspen-Pointe Community Garden, where she has designed a youth farmer's market program and wellness class series for clients. She is a founding board member for Mountain Song Community School, a public Waldorf-methods charter serving grades K-7. She writes here and there for fun. For the past decade, Elise has enjoyed immersing herself in kundalini yoga. She contributed this herbal iced tea recipe in honor of her Grandmother for ML Vol. 2.
Tara Burns lives in the woods, where she likes to read books, drink tea, and have adventures. Her writing can be found in The New Inquiry, on VICE.com, titsandsass.com, and the Whore Diaries series. Read her blog here. Tara contributed the Red Raspberry Leaf herbalism article for ML Vol 2.
Lupita Carrasco
Lupita Carrasco is a mother of seven and an artist based in Colorado Springs. Her vibrant Mexican culture and traditional Roman Catholic upbringing command a strong presence in her work. Pita specializes in figurative, animal, and still life images. Her website showcases her recent works.
Luke Cissell is a Colorado Springs native with a passion for barefoot hiking off the beaten path and promoting people to pursue and share their passions. Luke was the recipient of the 2015 Pikes Peak Arts Council Award for promoting poets and the poetry community, and in 2014 helped receive funding from the City of Colorado Springs for the development of the city's first youth poetry slam team. He and his son can be found sniffing the sweet sap of ponderosa pines. [ML Vol. 4: poem]
That Awkward Mom is Ciera Coleman, native Floridian and mama to Calvin and Juniper. By day, she is a non-profit grant-writer and marketer, and graphic designer/contributor for Mommy Magazine. In her "free time" (if she gets any) she sings and plays keyboards with her husband in their indie-pop band Cassolette. [ML Vol. 5: Here.]
San Luis Valley, Colorado grower, sewer, herbalist, and mama Allison Cruse runs a CSA and a weekly community Home School Co-Op out of her home. Allison's Valley Mama Blog offers recipes and tutorials, ideas, essays, stories, and tales from her family's farm. She makes beautiful dolls and gorgeous wool playthings available over at Etsy. Allison penned this article about nettles and infusions for ML Vol. 1.
Bart Dziegielewski is a writer, farm-hand, musician, father, and amateur filmmaker living in Carbondale, Illinois. He is a country singer/songwriter, playing under the name 'Lonesome Bart.' Bart's blog, bartreviewsthings, offers unique perspective on everyday items. He has a You Tube channel, RaccoonValleyStudios, home to two DIY cooking shows: Cooking at Home with Bart and Cooking with Bart: Indian Style. [ML Vol. 3: review and recipe; ML Vol. 4: recipe]
Marina Eckler is an interdisciplinary artist whose work often involves text and cultural memory. She studied art at San Francisco State University and received an MFA from Maine College of Art. Her work has been exhibited at the Harwood Museum in Taos, New Mexico, The Gallery of Contemporary Art in Colorado Springs, and The LAB in San Francisco. She lives in Colorado, teaching art and design at University of Colorado. Marina has published a visual/textual poem entitled AWAIT THY AXIOM with New Lights Press (October 2014). [ML Vol. 2: here and here]
Lares Feliciano is a graphic and 3D artist and filmmaker living in Denver, Colorado. She holds an M.F.A. in Cinema Production from San Francisco State University and has served as the Artist in Residence at Grand Canyon National Park. She sings and plays banjo in her punk folk band The Prime Directive, and was a founding member of The Cottonwood Syndicate, an arts collective of nu-wave media-ists in southern Colorado. Lares created the first Facebook banner image and logo for Mamá Liberada. You can check out some more of her amazing art here & at Society6.
Jen Filonowich is the Director of Ruth Washburn Cooperative Nursery School in Colorado Springs, Colorado. She contributed this essay to ML Vol. 3.
Erin Galindo is a mom to three amazing kids, family documentary photographer and advocate for her son with Down syndrome. She is passionate about capturing the beauty of being a parent and the connection in families. You can find out more about Erin and her contribution to the project on getting in the frame, As We Are, With You, on her website, here. [ML Vol. 4: photography]
Elizabeth Charlotte Grant has a degree in Creative Writing from Wheaton College, and has published work online and in print at On Faith, Patheos, Neutrons Protons, and Mamá Liberada, among others. She blogs regularly at LiteraryArtifacts.com and posts daily to Instagram (@elizcharlottegrant). She lives in Denver with her husband and two kids, where they're currently planting an enormous vegetable garden. [ML Vol. 4: Essay] [ML Vol. 5: Essay]
Idris Goodwin is a father, playwright, spoken word artist, rapper and essayist. His play How We Got On (Playscripts 2013) has been widely produced across the nation, and his collection of essays, These Are The Breaks (Write Bloody, 2011) was nominated for a Pushcart Prize. His critically acclaimed Hip Hop albums include Break Beat Poems, American Rapper and Break Beat Bars. Idris has been featured on HBO, Discovery, NPR and Sesame Street. He contributed this poem to ML Vol. 3 & this one to ML Vol 5.
Kyle Harvey is a father, poet, artist and musician whose collection of poems Hyacinth (Lithic Press) was a finalist for the Colorado Book Award. He is the editor of Fruita Pulp, an online poetry journal. He won the Mark Fischer Poetry Prize in 2013. His poems have appeared in American Life in Poetry, Colorado Journeys, Fat City Review, Grand Valley Magazine, Heavy Feather Review, HOUSEGUEST, Ossuary Whispers, SHAMPOO and SP CE. Harvey lives with his family in Fruita, Colorado. Kyle's poetry is featured in Mamá Liberada Vol. 2.
Adam Hawkins is a musician and dad living in Colorado Springs, Colorado. He operates a recording studio called Right Heel Music. His bands include The Pots and Pans Band, It's True!, and Eros and the Eschaton. Adam contributed this recipe for homemade rolls, his specialty, for ML Vol. 1.
Jennifer Sage Holmes is a poet, teacher, and an instructor of theatre at the collegiate level.
Abby Kresuer received her BFA in Fine Art Photography from Rochester Institute of Technology and studied photography and graphic design at Colorado Mountain College. Abby owns and operates Kreuser Gallery in the Arts Depot District of downtown Colorado Springs, showcasing local and regional artists, while continuing to specialize in her own black and white, color, and sepia photography. Read more here! [ML Vol. 4: Photography]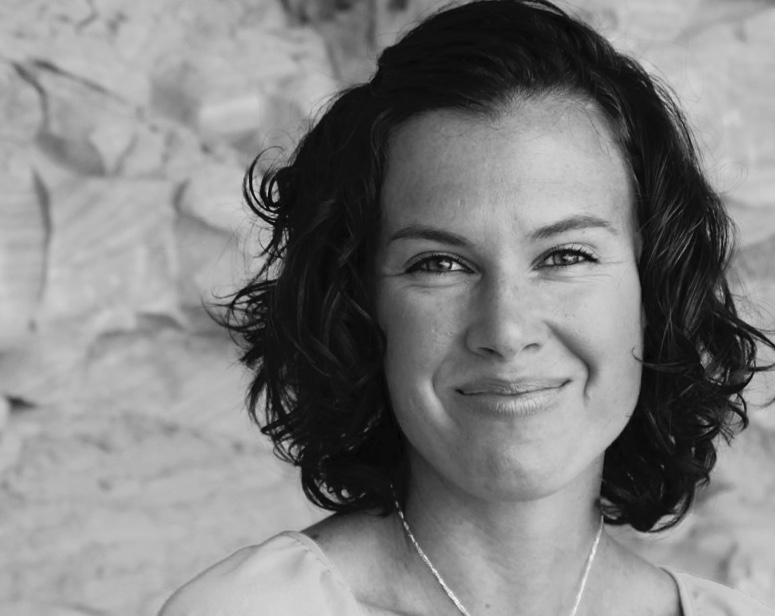 Angela LaBorde has been intrigued with the human body and the way it moves her entire life. After graduating from Colorado College with honors and a dance degree in 2003, she went on to dance and teach professionally around Colorado. Angela currently runs her own massage and yoga business, and is passionate about helping others find more health and balance in their lives. She enjoys hiking, gardening, a good book, and spending time with her incredible husband and loving family.
Lindsay London is a longtime poetry lover who has written poetry and prose since she was but a young lass. A RN by trade since 2009 with a focus on maternal/child health and birth rights, Lindsay works to educate mothers and families about the importance of evidence-based maternity care and woman-led decision-making in birth, both inside and outside the hospital. She has two children, Zephyr (whom the poem found in Vol. 4 was written for) and Wylder, both born at home in the Wild West plains of Texas. They now reside in the Green Mountains of Vermont. Contact her at: lindsayblondon/gmail. [ML Vol. 4: poetry]
Nora McBride is an artist living in the San Luis Valley of southern Colorado. Nora graduated in 2011 from Adams State University with a Masters in printmaking and painting. Since then she has been painting windows and signs, doing linoleum cuts, acrylic paintings on paper and canvas, T-shirts, needlepoint, and other creative projects from her studio. She was also a founding member of The Cottonwood Syndicate. Nora drew the nettles illustration for ML Vol. 1. You can check out some of her work on Facebook.
Daisy McGowan is a visual artist, mother of two, and the Director of the Colorado Springs Galleries of Contemporary Art. [ML Vol. 5: Art and writing]
Marisa Madge is a New Orleans native who has made Manitou Springs, Colorado her
home away from home. Her fascination with wild medicinal herbs, ethnobotany, natural healing, and plants found its way into artistic expression by way of botanical collage jewelry and multi-media photography using kaleidoscopes to capture unique perspectives of natural elements. Her jewelry and visual art can be found here. [ML Vol. 4: Holy Basil]
Emily Medina is a mother of three, fusion dancer, tattoo artist, and owner of To the Grave Tattoo in downtown Colorado Springs.
Karen Olson Edwards is an ass-kickin' writer, lover, dreamer and Mama living in Georgia with her hubby Dan and their two home-schooled wonders Greta and Finn. [ML Vol. 4: Essay]
Sarah Parker is a mother and volunteer firefighter who resides in New Mexico. She has devoted her life to the sanctity of seed sovereignty. Her art can be found here. [ML Vol 5: Artwork]
Misty Pixie is an advocate and therapist based in California.
Woo Pontz was 11 years old when he contributed this and this painting to ML Vol. 3. He lives in Manitou Springs, Colorado. He enjoys drawing comics, painting and spending time with his mom and dogs.
Jessy Randall's poetry comics and diagram poems have appeared in Scud, Ohio Edit, and Rattle. Her most recent books are Injecting Dreams into Cows and a collaborative chapbook with Daniel M. Shapiro, What If You Were Happy for Just One Second. She is the Curator of Special Collections at Colorado College, and her personal website can be found here. [ML Vol. 3: comic and comic; ML Vol. 4: Comic; ML Vol. 5: Diagrams]
Mundi Ross is an entrepreneur and taste maker based in Colorado Springs. Her enterprises include ALMAGRE,  a bar, wedding, and events venue in Colorado Springs; web and print publication Colorado Collective; cookie company Salt + Butter; and Camp Ross, a restorative cabin project in Westcliffe, Colorado.
Sadie Sardy landed in Colorado Springs, Colorado after uprooting from her home state of Alaska and bouncing around the nation and the world seeking all things awesome. She now lives in the woods with her husband, artist Matt Barton, their two kids, two cats, coyote-doggie, and many wild visitors. Sadie has a private practice in Colorado Springs where she offers many bodywork and energywork modalities. She is a lover of all things creative, particularly the original Máma Liberada… planet Earth. [ML Vol. 4: Essay]
Tanya Shaw is a multi-disciplinary designer and art director based in Colorado Springs. She art directs Springs, her local city magazine, and produces award winning designs for Ginseng Creative Co.  A woman of many side hustles, Tanya peddles die cut decals and stickers along with whatever else she's making. She is obsessed with rock hounding and screen printed posters, and hordes impressive collections of both.
Kate Perdoni (aka Sleeveless) created Mamá Liberada to celebrate awesome families through their most adored form of literature — the zine. Kate is a parent, Emmy-nominated television producer, director, and host, documentary filmmaker, musician, and writer who received the 2019 Cultural Heritage Arts Award from the Colorado Arts Business Education Consortium, the 2018 Colorado Business Committee for the Arts Next Wave Leadership Award, and the 2017 Rising Star Award from the Colorado Springs Business Journal.
Sue Spengler is a middle school language arts teacher, mother, and community advocate who contributed this poem to ML Vol. 5.
Pennsylvanian-turned-German writer/builder/musician Nicolette Stewart is the author of Click Clack Gorilla, a blog about her adventures traveling, playing in a band and all things raisin' baby. She strums and sings with her rxx folk outfit The Battenkill Ramblers, has written travel guides to Frankfurt, writes for Young Germany, and lived her life for many years in a squatted community of converted wooden cargo crate homes first in Mainz, then Frankfurt. Nikki tweets @bookpunks. [ML Vol. 1: essay]
Brian Tryon is a photographer, community educator, art teacher, and general badass living in Colorado Springs. He contributed photography and words to Volume 5.
Jonah is Brian's son, and contributed this photo to Volume 5.
Nicole Villano lives in Greensboro, North Carolina, and is a mama to one boy, one dog and anyone she comes across. She managed at a local food cooperative, Deep Roots Market, before deciding to travel and homeschool, documenting it all for Mamá Liberada. Nicole has taught English as a second language, archaeology, photography, videography, cosmetology, and provided social work, and has been a group home mother for kids. Her favorite things include reading, writing, traveling, hiking, biking, canoeing, cooking, growing things, history, culture, art, and making jewelry. Her favorite place to be is in mother nature's arms. [ML Vol. 2] [ML Vol. 3] [ML Vol. 4]